Yemeni Honey
ROYAL SIDR
Royal Sidr honey from Rayhanah is the best quality of premium honey from Yemen. It came from bees that collect nectar from the flowers of Sidr trees (Ziziphus spina-christi) that are found around the Hadramawt valley, Yemen. This goldish honey with a silken soft texture and delicate taste is high in nutritional value. Its high in price value is due to its limited sources and its medicinal value that is comparable to the best-quality honeys around the world.
Read more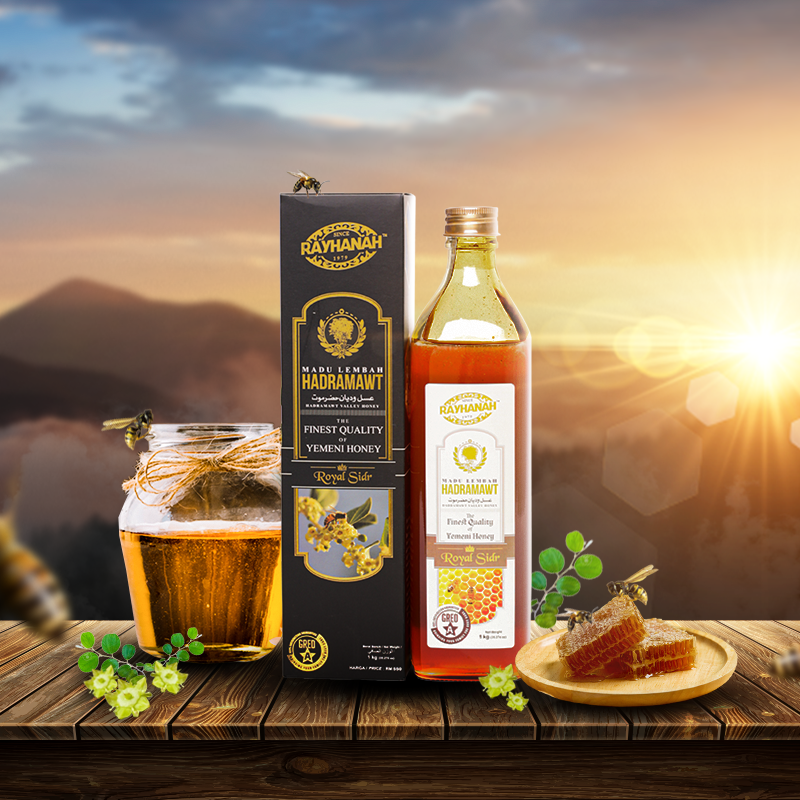 Yemeni Honey
Sumur Premium
Sumur Premium honey from Rayhanah is the second-best grade quality of yameni honey after Sidr. The texture is viscous and brownish in colour and rich with a strong taste of honey flavor. This high-quality acacia honey is collected by specialized bees that only eat or collect nectar from sumrah flower (Acacia tortilis) that grows around the preserved Hadramawt valley area. This honey is harvested naturally two to three times a year, during the blooming season of the sumrah flower.
Read more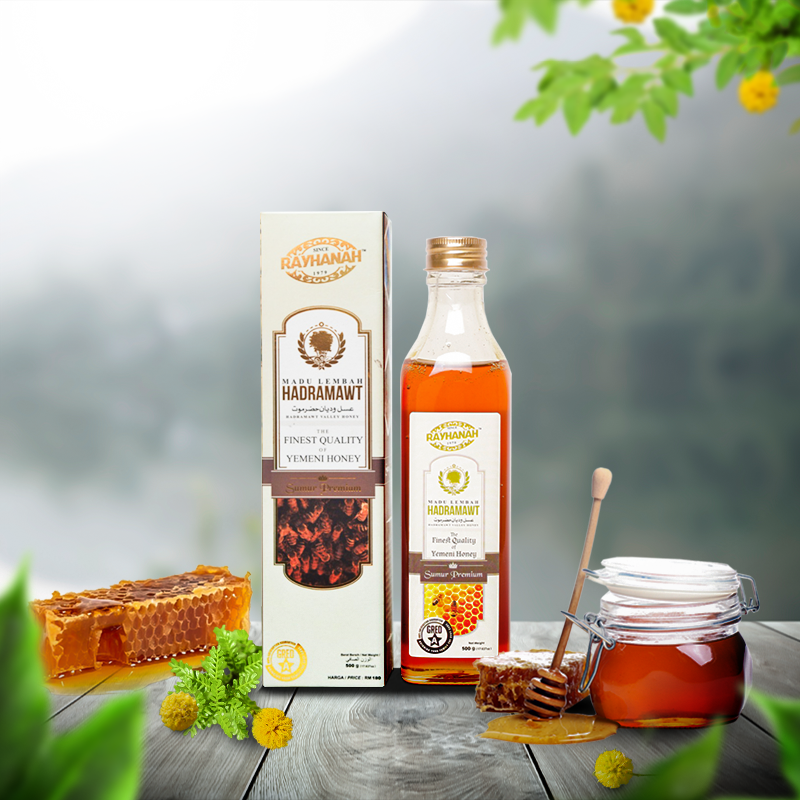 SOFTGEL RAYHANAH
HABBATUSSAUDA (BLACK SEED OIL)
Habbatussauda (Black Seed Oil) is rich in various benefits and nutritional value. Rayhanah's Black Seed Oil comes from the country of Euthopia and uses a cold pressing technique to ensure that the oil produced is of high quality and its nutritional value is preserved. One of the main nutritional sources of habbatussauda is due to the presence of Thymoquinone which is proven to be able to treat various diseases.
READ MORE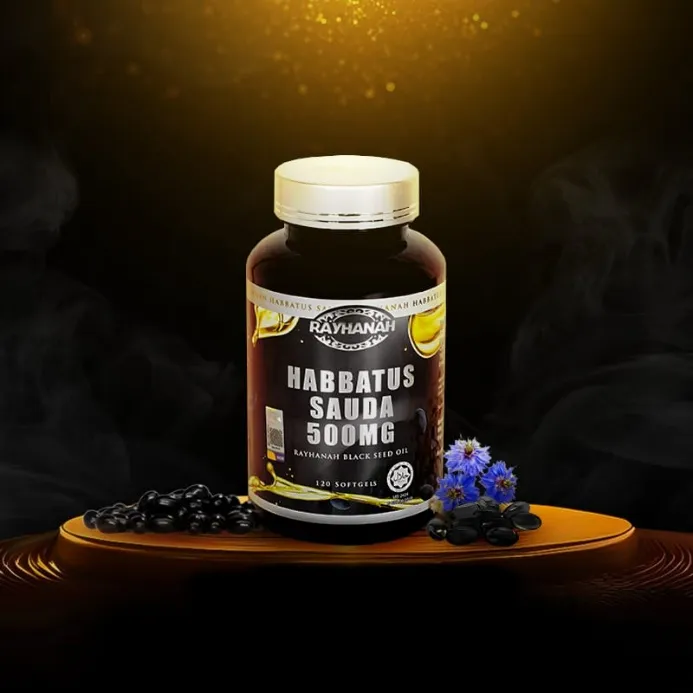 SOFTGEL RAYHANAH
ZAITUN GOLD (VIRGIN OLIVE OIL)
Rich in various benefits and goodness, olive oil is always a top choice for better health. Virgin Olive Oil from Rayhanah is produced using the cold press method to produce high quality oil. It is rich in natural plant polyphenols that are a source of antioxidants that contribute to the potential to treat and prevent various diseases.
READ MORE